Parkside Cafe & Catering 215-675-5655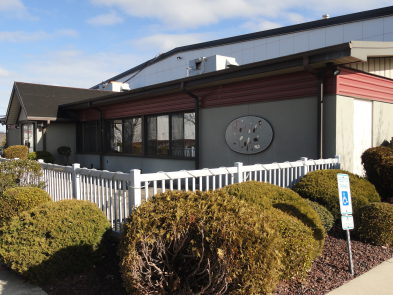 In her 16 years waitressing at the restaurant most recently dubbed Parkside Cafe and Catering, Joy Bader has worked for a handful of owners, including her father and great uncle. Joy has watched several different variations of the restaurant come and go while noting what worked and what didn't. In those many years Joy developed a vision of an oasis where guests can come and get away from the day and relax. This past September Joy took the plunge and started to make the vision a reality.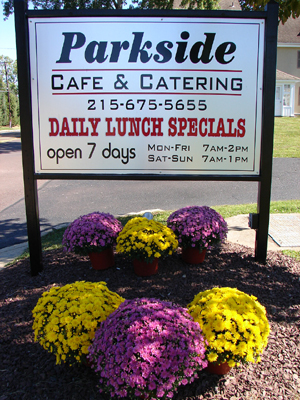 Joy bought and remodeled the 92-seat eatery and kept the name Parkside Caf'e which she came up with 5 years earlier. The decor was an evolution of her happy place with her family at the beach and a comfortable at home feeling of the restaurant.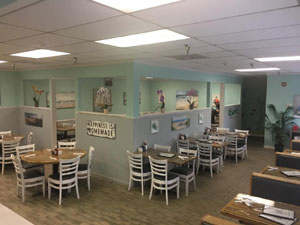 The restaurant stood as it was for the past 30 years, it was time to brighten things up so guests can get an energetic feeling to start the day. It became a family effort with Joy recruiting family and friends to renovate after hours and through the night. Everything had to be perfect from the boardwalk style tables to the wall colors and fixtures.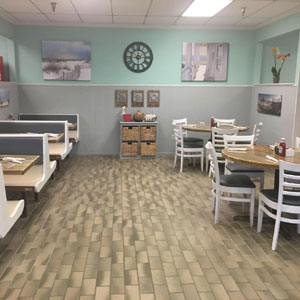 A collaborative business venture with her husband Wayne, Bader spent several thousand to take the helm of, and spruce up the restaurant, which is tucked into the Babylon Business Campus at 935 Horsham Road. Besides aesthetic upgrades, the Bader's rolled out a new menu featuring pulled pork sandwiches, homemade burgers, all-day breakfast and homemade soups. The menu is quite extensive and masterfully prepared fresh daily for the working persons wallet.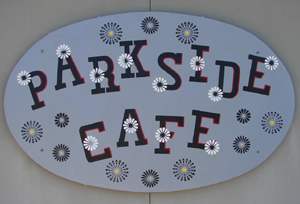 935 Horsham Rd, Ste AA
Horsham, Pennsylvania 19044
Phone: (215) 675-5655
Breakfast & Brunch Restaurant – Cafe
Hours Mon-Fri 7:00AM – 2:00PM
Hours Sat-Sun 7:00AM – 1:00PM